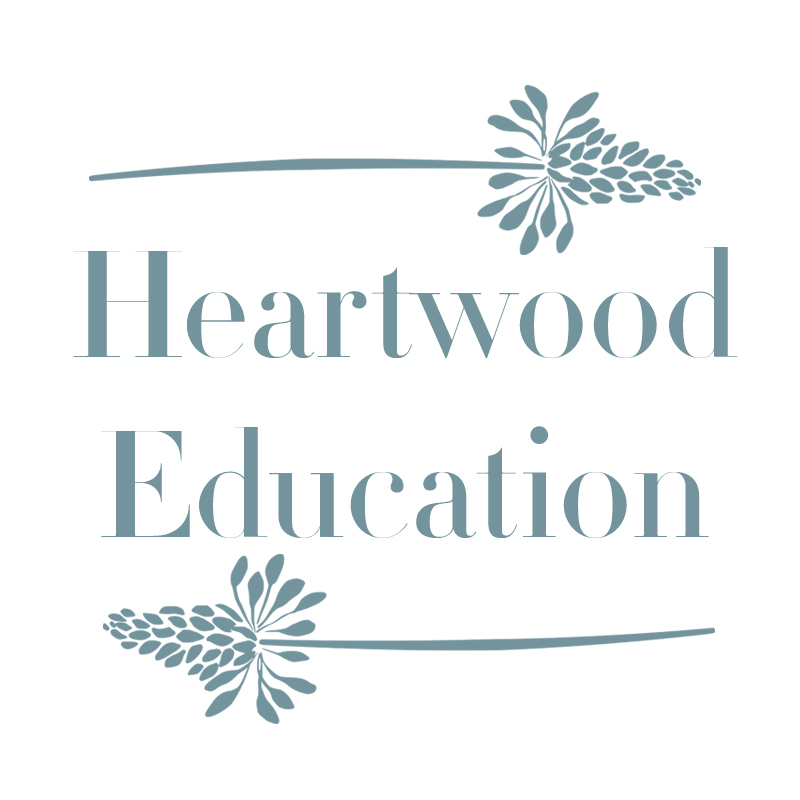 Mission Statement
Following a change in the landscape of the provision of herbal medicine courses in the U.K., Heartwood Education was established by the Herbal Medicine Trust (formerly the National Institute of Medical Herbalists' Education Fund) in 2016 to provide a range of easily accessible herbal medicine courses that meets the needs of those who want to study herbal medicine in the digital age. We provide a year-long online Foundation Course in herbal medicine, which can be taken purely for pleasure and self-care, or used as a stepping stone to our Professional Course. Taking the best of what we have learnt from the provision of herbal medicine degrees in Higher Education and combining it with the experience of a wide range of herbalists and educators and a love of plants, the Professional Course, which can be taken over 4 or 6 years, blends online education with face-to-face clinical training in the real-world practices of herbalists in the UK and beyond. We are also developing an Advanced Foundation Course and online CPD courses. Our overall aim is to help grow the resilience of the herbal community and ensure that the public is in safe and effective hands.
Our Origins
In April 2016, The National Institute of Medical Herbalists Education Fund (now the Herbal Medicine Trust), at the instigation of Paul Hambly, FNIMH (Chair of the Fund) launched a new educational initiative, under the name Heartwood and established by Dr. Nic Rowley, with the aim of producing a suite of blended learning courses and programmes as part of its mission to promote excellence in herbal medicine education. Heartwood is currently led by Guy Waddell, Director of Studies. The project is currently managed by Lisa Smith (General Manager), Guy Waddell PhD MNIMH (Director of Studies), Hananja Brice-Ytsma MSc FNIMH (Clinical Director), and Veda West MSc (Course Leader for the Professional Course).
'When each of us started out on our path a seed was sown in our hearts. This seed will grow into a mighty tree. Its roots are in our tradition and in our personal relationship with the earth. Its branches spread far and wide encompassing the many different aspects of our discipline, art and science, poetry and pharmacology. Our leaves draw energy from the air and sun and, at the end of the year, they fall back to the earth to make fresh humus. Or, of course, we could hang onto our leaves; there are many different types of herbalist. Are you an evergreen or a deciduous herbalist? Are you a Pine or a Birch an Oak or an Ash? Holding everything together is our trunk. Good heartwood at the centre surrounded by a network of fine tubes hastening goodness up and down between the roots and the leaves.'
Christopher Hedley
The Management Team
Lisa Smith – General Manager
Lisa is recognised as a passionate business manager with many year's experience managing large teams across multiple sites in the healthcare sector and, as a registered manager for the Care Quality Commission. Lisa has a proven track record in maximising service development opportunities and has extensive experience in all aspects of management. Lisa has created and developed various strategies since joining Heartwood in 2018 including financial reporting, management and student liaison.
Guy Waddell PhD, BSc(Hons), BA(Hons), fHEA, MNIMH – Director of Studies
It was the stories that Guy heard from herbalist Christopher Hedley in the early 1990s that drew him into herbal medicine and eventually into teaching and research. Guy gained a diploma before completing a degree in herbal medicine at the University of Westminster, graduating with a first class honours. Also at the University of Westminster, Guy undertook doctoral research combining his interests in narrative and in herbal medicine, arguing that herbalists' relationships with plants and herbal medicines help to sustain them in their work and allow diverse influences to be brought into practices. Guy taught herbal medicine at the University of Westminster between 2011 and 2019 where he was awarded a fellowship of the Higher Education Academy and was a member of several research groups. He was a lecturer, clinic supervisor and module leader, with a particular interest in materia medica, therapeutics and pharmacy, teaching at undergraduate and postgraduate levels, until joining Heartwood in September 2019. In his clinical practice he works with patients to find solutions to chronic and complex health conditions using an approach that is always as simple and personalized as possible. He has learnt much from his students and patients. Guy has authored 'The Enchantment of Western herbal medicine: herbalists, plants and nonhuman agency' (Aeon books, forthcoming). He is also working on an edited collection of the teachings of Christopher Hedley and Non Shaw.
Hananja Brice-Ytsma FNIMH, MSc, DipEd – Clinical Director
Hananja has practiced herbal medicine extensively both in the UK and in Switzerland, working in private practice, in clinics and in hospitals for over 20 years. She qualified as a Naturopath in 1982 and then as a Medical Herbalist in 1990. In 1995, Hananja helped pioneer Britain's first BSc degree in Herbal Medicine in partnership with Middlesex University, where she practiced at the Middlesex University training clinic. Hananja's practice marries science with tradition, using the knowledge gained from new research to enhance the established traditions of herbal medicine, including the crucial importance of nutrition to health. She has lectured widely throughout the UK for her specialist experience in gynaecology and paediatrics, and sees a large number of patients with gynaecological problems referred to her by GPs and hospital consultants. Hananja has contributed to the BBC series and accompanying books 'Grow your own drugs', and co-edited the book 'Herbal Exchanges'.
Veda West MSc, BSc, BA – Course Leader for the Professional Course
Veda qualified as a herbalist in 2008, graduating with first class honours, and went on to gain an MSc with distinction in herbal medicine. She is particularly interested in clinical reasoning and has published a paper on this subject. She was awarded the Phyto Products Award by NIMH for her work in pharmacology, in which she analysed the role and mechanisms of phytoestrogens in breast cancer. Veda is an experienced lecturer, has experience working as a learning adviser for HE students, and has worked as a Development Consultant for City and Guilds. Veda also holds a degree in Fine Art, and remains a passionate painter.
Administration and Technical Support
Nikki Harrison – Administrative Coordinator
Nikki worked in administration and marine underwriting for 12 years for a Lloyd's Syndicate. For several years she lived in the US, working in veterinary care before returning to the UK and raising a family. She joined Heartwood as Administrative Coordinator in 2018
Jake Harrison – IT Support and Assessment Coordinator
Jake joined Heartwood as IT Support and Assessment Coordinator in July 2022. He worked in several large and smaller retail organisations as store supervisor and manager. Having left the retail trade, he discovered horticulture and landscape gardening and continues to develop his skills in his spare time. He has a passion for computer, IT and Systems Administration, previously working in texture development for game assets, and is currently a volunteer youth leader.
Head of Presentation
Calder Bendle NIMH
Bendle has over 25 years of experience as a Medical Herbalist, and for most of his professional life has worked in an NHS setting alongside conventional medical practitioners. He has been a clinic supervisor and lecturer on the Herbal Medicine BSc course in Lincoln, and was a regular guest lecturer on the degree course at The Scottish School of Herbal Medicine. He also teaches on a number of post-graduate level courses, and has a particular interest in understanding the links between emotional and physical health that play a vitally important role in healing and recovery. He likes to grow and to collect plants to make his own herbal tinctures.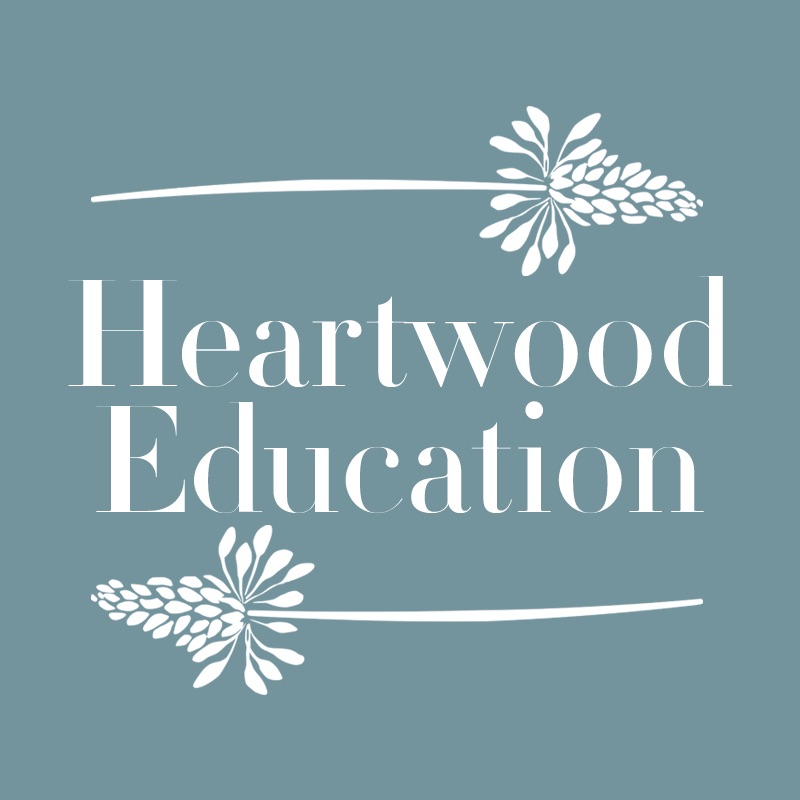 Need help?
Get in touch
Heartwood Education
19 Saltfield Crescent,
Luton, Bedfordshire,
LU4 9NU
+44 (0) 1342 824555