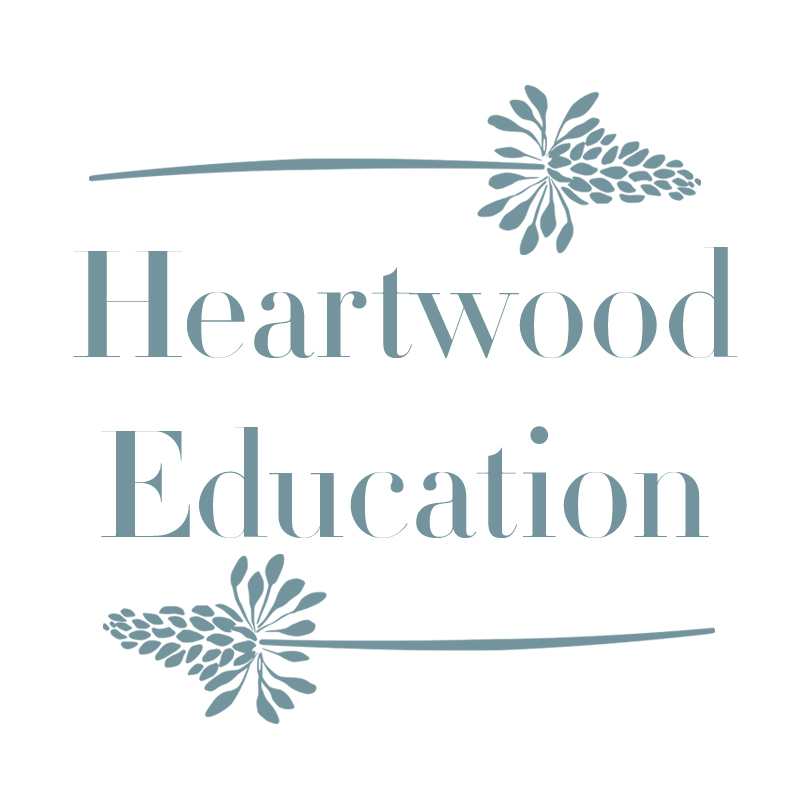 Professional Course
Support
Student Support
Student Advisor
Mary Bruce BSc(Hons), MNIMH
Mary has a particular interest in the management of anxiety, menopausal problems and sleep disorders. Her clinic and dispensary overlook the Somerset levels with views to Glastonbury Tor. She has a background in pharmacology, and a particular interest in herbal modes of action. She is also a Priestess of Avalon, Soul Healer, horticulturist and beekeeper. She enjoys sharing her love of herbs via walks, talks and workshops.
Academic Skills Developer
Beth Caldwell BSc(Hons), BSc (Hons), PhD, FHEA, CeLP
Beth is the Academic Skills Developer at Heartwood. Beth is a graduate of University College London where she completed her PhD in Anthropological Genetics. She also holds two BSc degrees, one in Human Sciences from University College London and another in Herbal Medicine from the University of Central Lancashire. Beth is a Senior Fellow of the Higher Education Academy and is also a Certified Leading Practitioner of Learning Development
Personal Tutoring
Lead Personal Tutor
Helen Phillips Dip Phyt, MSc, MNIMH, MCPP
Helen qualified as a Medical Herbalist in 1997 and began practice at Napiers in Edinburgh. In 2001, she went to work for the NHS in Huddersfield and as a Clinic Supervisor for BSc degree students of Herbal Medicine at UCLAN, specialising in teaching clinical examination and differential diagnosis. In 2014, Helen graduated with an MSc in Herbal Medicine – her final dissertation was 'Getting out into the garden: A review of the biophilia hypothesis and the effect of nature upon human health', exploring how spending time in a natural environment can impact our health. Helen has since researched and written a paper on pyrrolizidine alkaloids and currently practises as a herbalist in Cheshire offering home consultations. Helen has also run an after-school club for primary school children, exploring the principles of ecology, organic gardening and nature-connectedness. She regularly gives talks to local groups on home remedies using plants from their gardens, allotment or the hedgerow, and is currently working on compiling local herbal remedies with the help of the elder community.
Personal Tutors
Iulia Barter BSc MNIMH
Iulia moved from Romania to the UK back in 2011 to start her training in Herbal Medicine, having witnessed the power of medicinal herbs growing up. She graduated with First Class Honours back in 2015 and has been in practice ever since. Iulia is based in the Kentish town of Strood and is also one of Heartwood's clinical trainers. A foreigner herself, Iulia understands the challenges posed by adapting to a different learning system and is keen to support tutees with whatever challenges they are dealing with themselves.
Maureen Robertson MSc MNIMH ITEC (Arom)
Maureen studied at the School of Herbal Medicine, East Sussex and qualified with a Certificate in Herbal Medicine in 1995 when she became a MNIMH. Before that her academic studies included BSc (Hons) Pharmacology & MSc Plant Chemistry & Pharmacology.
Maureen co-founded the Scottish School of Herbal Medicine in 1992 and was Director of Research until the BSc & MSc courses closed in 2010. Her practice is continually evolving and has been informed by the energetic approach to Herbs (Ayurveda & Humoral Medicine); Goethean Science and more recently Medical Astrology.
Consultations are more like a individual workshop, taking 3-4 hours including Art therapy, full case history, natal chart interpretation, introducing the patient to living plants in the garden appropriate to them, showing them how to harvest their herbs and be involved in their medicine preparation (eg mixing herb tea and infusing their intention). Maureen's clinic is on a rural herb farm with different cultivated areas and areas offering herbs from wild harvesting which help stock her dispensary.
Sarah Neville BSc
Sarah has been a practising Herbalist since 2013 when she graduated from the degree course at The University of Lincoln. She has worked in a busy established Herbal practice and is now set up on her own.
Sarah has been working with Herbal students for a couple of years now and is a mentor for newly qualified Herbalists or those who are looking for support or guidance for other reasons.
Sarah is also a registered Nurse and works part time in urgent care.
Alice Johnston DipHM Dipl.-Inf.Wirt (FH), MNIMH
Alice Johnston DipHM MNIMH, Dipl.-Inf.Wirt (FH), studied herbal medicine with Heartwood and graduated with distinction. She was honoured to be awarded the Arthur Barker Best Graduate award by the National Institute of Medical Herbalists. Alice runs her own herbal medicine practice and dispensary in Uphall, Scotland.
Alice studied languages in Koblenz, Germany and in 2005 graduated from the University of Applied Sciences in Cologne, Germany in the subjects Information Sciences and Business Administration. So far, she had two successful careers in the private and public sector and held roles in senior management.
She has been involved in the environmental movement for over 25 years and is interested in nature and plants with a special focus on Biophilia. In 2022 she co-ran a baseline study on Biophilia – Nature in Herbal Practice. She offers herb walks and talks to connect local people with their natural environment.
Sonya Elnaschie BSc(Hons)
Sonya initially trained as a Physiotherapist at the University of Southampton and has worked in NHS & private setting both in the UK & abroad. Having a keen interest in holistic and preventative health care, she went on to complete a degree in Western Herbal Medicine at the University of Westminster. After graduation she went on to set up a private practice for herbal medicine & nutritional therapy in East London with a special interest in women's health & autoimmune disease. Sonya has taught on herbal medicine courses at the University of Westminster & Betonica with a focus on anatomy & physiology & clinical skills.Sonya also works for The Social Prescribing Network which has been an opportunity to contribute to meaningful changes in how healthcare is delivered & work towards addressing health inequalities on a larger scale than she has been able to as an individual practitioner. She is also the co-founder of Bee Happy Babies LLP which trains health care professionals to be baby massage instructors. She now lives in Northern Sweden and works remotely.
Steve Taylor Ba(Hons), Dip H.M., MNIMH
Steve qualified in 1994 from the college of Phytotherapy, and opened a High Street Herbal clinic and shop which he ran for 18 years. His deep interest in the roots and culture of European herbal medicine led him to explore and study the philosophy and practice of Nicholas Culpeper, and to research the remaining folk tradition of the British Isles. He was a founding member of the Ethnomedica project run in conjunction with the Royal Botanical Society, which aimed to gather remaining memories of older people who had recollections of using indigenous plant remedies in the home. He has researched the use of traditional herbal poultices in the treatment of leg ulcers and presented his findings at a NIMH conference in 2018. His interest in ancient healing practices led him to study African healing rituals, with him undertaking ten years of field trips to the Eastern Cape of South Africa to work with indigenous healers. In 2021 he published 'The Humoral Herbal', a practical guide to using the Galenic principles of balancing the humours to heal disease and promote health. He continues to practice as a full time herbalist, and to lecture and write, while based in West Sussex, England.
Janine Gerhardt MNIMH
Janine is a practising medical Herbalist since 2008 who would rather climb a tree than sit in front of a screen. Four years after graduating in herbal Medicine, she was itching to learn more about nature and in 2012 completed a postgraduate diploma in Ecology and Conservation. Reconnecting people with nature, themselves and each other has been her main inspiration and are the fundamental reasons behind her Herbwalks, Workshops and Wild Food Adventures.
She loves working with people from all walks of life and age groups with the aim of enhancing health & well being through nature engagement in many shapes and forms, hoping to nourish self-reliance and self-empowerment.She is a teacher, mentor and senior Forest Bathing + Guide working part time for the Forest Bathing Institute and lives in Molesey, Surrey, South West London.
Yeli Williams BSc Hons, MSc, MNIMH, YAP.
Yeli worked for nearly 15 years as a Clinical Scientist for the NHS. During this time, she completed a Masters' Degree in Medical Immunology, qualified as a yoga teacher, and graduated with a first-class Honours Degree in Herbal Medicine from the University of East London. She then left the NHS in 2014 to pursue her dream of a full-time career in holistic health.
Yeli is based in East Sussex and works full time as a Medical Herbalist balancing her time between working in a busy dispensary, alongside her home practice and teaching yoga. She practices Western herbal medicine and combines traditional herbal knowledge with a modern scientific approach to diagnosis and treatment. She merges sound scientific understanding with a holistic person-centred approach to healing and optimal health, to produce safe and effective results.
She has a passion for sharing the herbal tradition and encouraging students to develop the skills and knowledge required to thrive as herbalists.
Sue Goodwin
Sue qualified with NIMH in 1983, and was a member until around 2014. She had a busy herbal practice and ran a clinic in Hebden Bridge for 30 years, before working part time and finally retiring in May 2021 when she was 69.
Sue has always been involved in student education, taking students into her clinic, working in the Manchester Training Clinic, and mentoring several newly qualified herbalists. Other areas of expertise and training include: Plant Spirit Medicine (with Eliot Cowan) Nutrition, Iridology, Flower Essence therapy, chakra and energy healing, and soul retrieval. Sue is also a trained celebrant, and ceremonialist. She was part of the steering group that set the herbal medicine degree at East Lancs University, and taught clinical skills there in the 90s.
From 2009 to 2014, Sue trained in an earth wisdom tradition from the Americas, known as the Delicate Lodge, and am authorised to pass on the teachings. During the pandemic she began offering these teachings online, and developing new courses, which continues up to the present. She also runs women's circles locally, for support, sharing and spiritual nourishment. Sue is dedicated to her ongoing personal and spiritual development, and is a keen gardener, growing many medicinal herbs and making some of her own remedies.
Kaidi Koiv
Kaidi Koiv is a Medical Herbalist with a first-class degree from the University of Westminster. Her areas of special interest are stress management and sleep and autoimmune diseases. She also incorporates therapeutic sound into her herbal practice where appropriate. Prior to becoming a herbalist, she worked for the European Medicines Agency where she gained valuable experience in the regulatory aspect of the pharmaceutical industry. Kaidi is a member of the National Institute of Medical Herbalists and Therapeutic Sound Association.
Helen Compton BSc(Hons) Herbal Medicine, PGCHE, MA, FHEA, MCPP
Helen trained in herbal medicine with the College of Phytotherapy, graduating in 2004. Her interest in teaching as well as practice started during her experience of clinical training, and she went on to study adult education, gaining a position as a lecturer on the former BSc in Herbal Medicine at Leeds Beckett University (and involved in working to attain accreditation for the course). Following the closure of the BSc, she moved into teaching anatomy, physiology and pathophysiology on the biomedicine stream of the BSc in Acupuncture at the Northern College of Acupuncture. She continues to explore her interest in education through her PhD research in education and virtual learning for adults with specific learning difficulties
Sue Salmon BSc PHYT, MSc, MNIMH, MCPP
Sue qualified from the "College of Phytotherapy" with a BA(Hons) degree in 2002 and has been in practice in Huddersfield since that time. Sue has always felt that giving people the space and time to explore their own health stories, is at the heart of her practice. Networking within her local community has also always been a vital part of Sue's work. In addition to giving talks to a wide variety of groups and leading herb walks, Sue looks for novel ways of re-connecting people to the medicinal plants that grow around them in the beautiful West Yorkshire countryside. She has been involved in running a variety of collaborative ventures, including workshops with artists at the "Yorkshire Sculpture Park" and "Yoga and Herbs" activities with local Yoga teachers. Sue will be joining a local chef for "Lunch and Learn" events in 2023.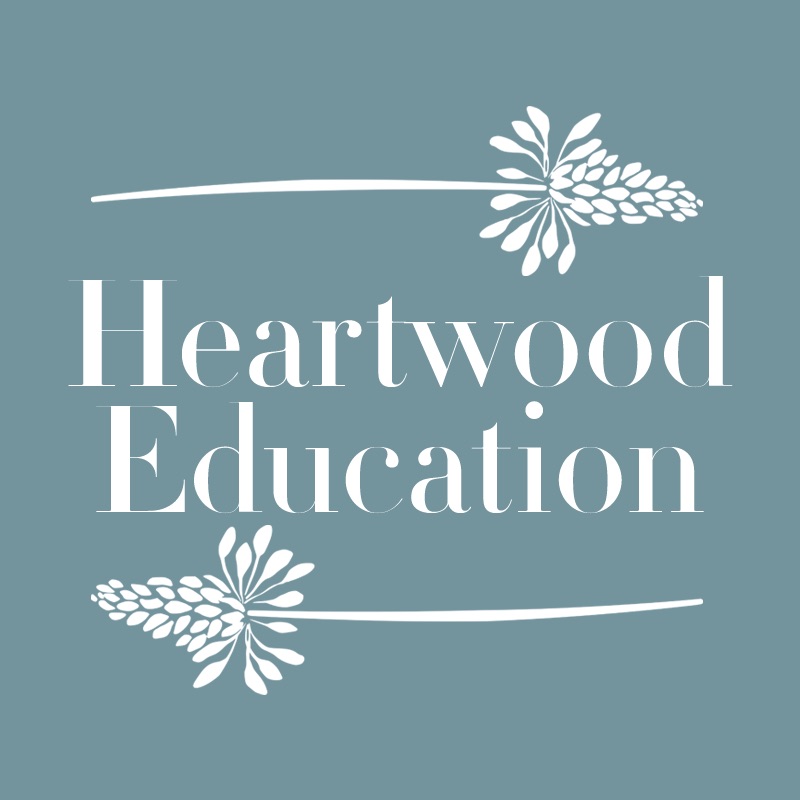 Need help?
Get in touch
Heartwood Education
19 Saltfield Crescent,
Luton, Bedfordshire,
LU4 9NU
+44 (0) 1342 824555